Services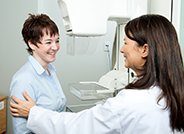 During your annual wellness exam, you will be screened for potential gynecologic health problems.
These screenings may include a pelvic exam, Pap smear, clinical breast exam, appropriate laboratory testing, as well as contraceptive, reproductive or menopause management counseling.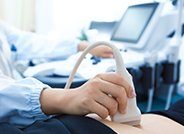 Our practice is proud to be an AIUM certified facility to provide same day or next day appointments to our patients. A pelvic ultrasound is a diagnostic tool that uses sound waves to create images of structures and organs in the pelvic region. The organs that the pelvic ultrasound examines include the ovaries, fallopian tubes, uterus bladder, and cervix in women. This technology permits us to identify anatomic abnormalities such as ovarian cysts, uterine fibroids, endometrial polyps as well as assess follicle counts that may offer insight on a patient's fertility.
Gynecology Care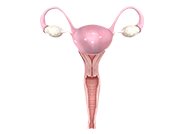 Conditions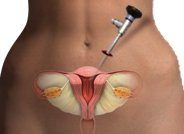 Procedures